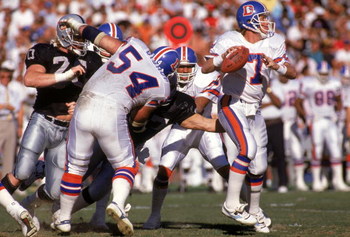 Drafted in the sixth round of the 1980 NFL Draft, Keith Bishop was a guard with the Denver Broncos for ten seasons.
Bishop was a two-time Pro Bowl selection and played in 129 games as a Bronco.
In 2009, Bishop was voted
a starter on the
Denver Broncos 50
th
Anniversary Team.